Adoption Information Guide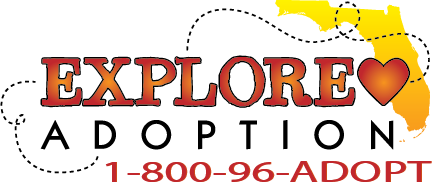 Our Role
The Department of Children and Families along with Community Based Care (CBC) partners are charged with ensuring the well-being of children and helping families to be stable and self-sufficient. We have primary responsibility to assist children who are victims of child abuse and neglect, in most cases by providing support services for children in foster care.
We work with families to reunify them with their children when that can be accomplished safely. If it becomes clear that a child's birth family cannot provide a safe, stable home, a judge may terminate the parent's rights to the child. When parental rights are terminated, the CBC works to find a permanent, adoptive home for the child as quickly as possible.
However, some children may wait for months or even years for an adoptive home, especially older children or sibling groups who are seeking to be adopted together. Certainly, adopting a child who has been abused, neglected or abandoned is different from adopting an infant, and it's a decision that prospective adoptive parents should make with great care. For the parents, the rewards can be considerable. For a child, it may be the most important event of his or her life.
The mission of the Department of Children & Families is to work in partnership with local communities to help people be self-sufficient and live in stable families and communities.
What to Know about Adoption

What is it?
Adoption is a legal action that transfers all parental rights to adoptive parents, making the adoptive child a legal member of the new family with all the rights and privileges of a biological child.
Who can adopt?
Most adults who can provide a stable, loving home to a child can adopt; however, state law provides some restrictions. In most cases, married couples, single parents, working mothers, parents who already have children, people who live in apartments, and people of any religious faith, race, and education level will be considered.
Who can be adopted?
Any child in foster care whose birth parents' parental rights have been terminated by the courts may be adopted.
Who are the children waiting for adoption?
The children in foster care that are available for adoption that we are actively seeking permanent families are featured on the Explore Adoption website. www.adoptflorida.org
Of these, the children who are likely to wait the longest for a family are older children, especially teenagers, and sibling groups. In most cases, the department tries to keep brothers and sisters together in foster care and in adoptive homes.
Many children in their teens need the security of a permanent family. As one teen put it, "I just want a place to go home to for the holidays. I want someone to remember my birthday." About one-fifth of the children waiting to be adopted are teenagers, many of whom are part of sibling groups that include younger children.
Many of the children waiting to be adopted are part of a group of siblings. The department tries to keep siblings together whenever possible. About 40 percent of the children waiting have brothers and sisters. More than half of the sibling groups consist of two children. There are some groups with as many as six or seven brothers and sisters looking for a forever home.
How do I find out about the children available for adoption?
Your counselor may provide information about and pictures of children available for adoption. You might also browse through the department's Explore Adoption Homepage on the Internet at http://www.adoptflorida.org.
What does it cost to adopt?
Florida does not charge for pre-adoptive training, home studies or placement of foster children in adoptive homes. The main costs associated with an adoption through Children and Family Services are court costs and attorney's fees. In most cases these costs are less than $500 and may be reimbursed by the state.
How long does it take to adopt?
The process to be an adoptive parent includes a 24 to 30-hour pre-adoptive state-approved training (i.e. PRIDE, MAPP, QPT, PIP). Upon completing the training, you should be scheduled for the Home Study that consists of criminal records checks, abuse registry checks, and a visit or two to your home. They will get references and will also look at income. From the time you start the pre-adoptive training until you are qualified to adopt (an approved Home Study) usually takes about six to nine months.
Will I get the historical information of the child I adopt?
You will be given information on the child's history (medical, foster placements and developmental level), daily habits (educational, eating, sleeping, playing, etc.), and other likes and dislikes.
What kind of post-adoption support is available?
Cash assistance plus assistance for treatment of preexisting medical or psychological conditions may be available. Support groups and counselor services are also available in most areas of the state.
© Copyright Florida's Adoption Information Center